Celebrate Christmas with us!
You and your family are invited to celebrate Christmas with us! Come and experience peace, joy and hope as we celebrate the birth of Christ.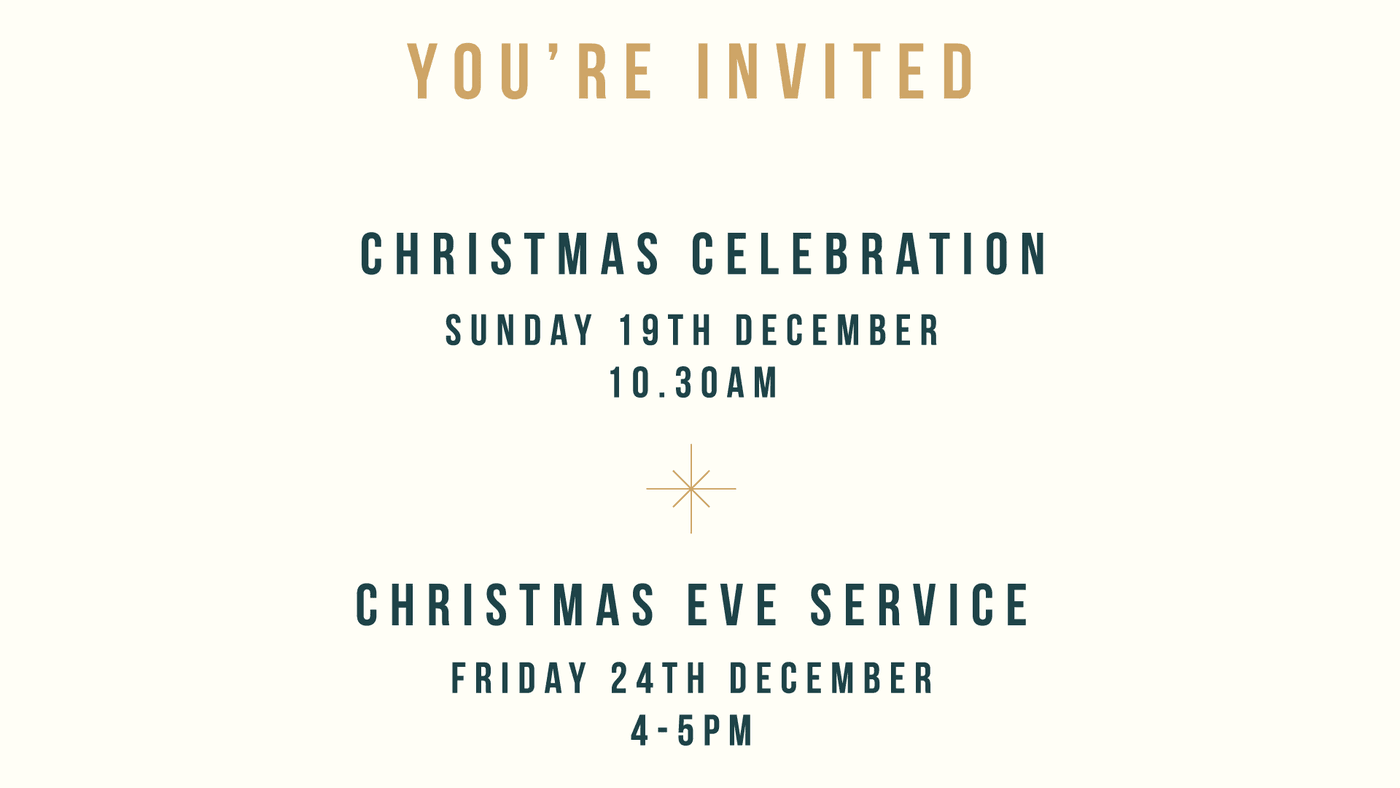 Making Jesus Known
We want to make Jesus known this Christmas and what better way than to give to those in need. Over the Christmas period we will be giving away gifts to the homeless and families in need.
If you would like to give a financial gift towards these gifts CLICK HERE!
The power of invitation...
If you'd like some invitations to give to your friends, family, neighbours and colleagues, they are available to collect from the church.
If you'd like a digital versions to include in your next text message or share on social media, you can download them below…