Full View Project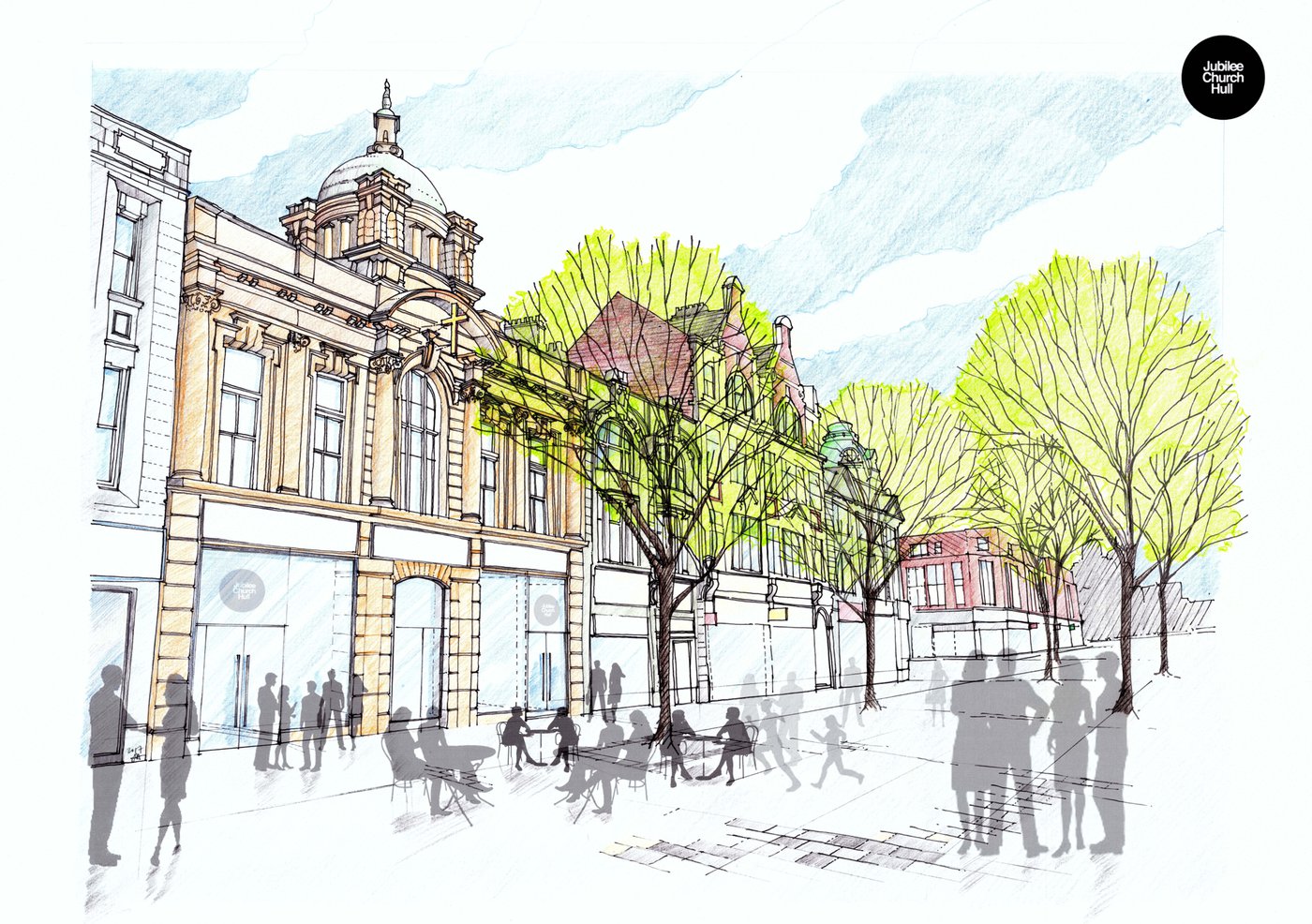 Jubilee Church is based and owns Jubilee Central, the former Central Methodist Hall in Hull City Centre. It has a large auditorium and other rooms, and the frontage of the building looks onto one of the main shopping streets in the city centre. The frontage of the building is listed, but a large part of the ground floor was converted into a bank in the 1960's and has not been used since the bank closed 20 years ago. We would like to reinstate the original frontage on the building, renovating the bank area for use as a community café.
On 4th May 2017, we launched 'The Full View' initiative, which will transform the front of the building into a café for the community, and install full-length windows, to face out to the newly pedestrianised King Edward Street. The initiative will contribute to the regeneration of Hull's city centre as well as preserve some of the building's features of historical importance, which dates back to 1841.
Over the last 3 years, church members have raised over £50,000 which has enabled us to complete plans, obtain planning permission and do the strip out works. To complete the project we are looking to fundraise another £200,000.
Could you partner with us?
We are looking for any businesses or individuals who may be able to partner with us in helping us reach our £200,000 goal. Could you partner with us by giving a one-off donation or a monthly standing order?
If you are able to help, please contact us at info@notdull.org or use the bank details below:
Account Name: Jubilee Church Hull
Account Number: 20263209
Sort Code: 60-83-01
Got questions?
If you have further questions concerning the Full View Project, simply complete the form below and click the submit button to get in touch with us!