Gift Day - 14th March 2021
On Sunday 14th March, we will be holding our annual gift day. A gift day is a chance to do two things:
Review your finances: how are you stewarding what God has given you?
Give a one-off gift towards the work of the church or start giving a regular amount if you do not currently.
This year we are raising money towards 3 areas:
Social Action: We want to respond to the needs of our city and part of that is looking at how we can support the most needy. This will be predominantly through the work of Jubilee Life College and we want to release money to develop our work supporting the social isolated, those with mental health issues and those who are unemployed. For more details on Jubilee Life College, click here.
Church Planting: We are committed to establishing new church communities both locally and globally as part of Regions Beyond. We have recently planted Freedom Church Hull in the north of the city and want to use money from this gift day to resource the work in that area over the next 12 months and help them have great impact for the kingdom. Click here for more details about Freedom Church.
Family Fund: The economic effects of COVID-19 will be felt by us all and we know that many of us will face significant challenges over the coming months. To support those in need, we want to start a new Family Fund which will enable us to have money available for small one-off grants to support those in our church family who are in need.
This year is a year of re-engaging, re-vitalising and re-investing and this gift day is being used to release the finance to ensure we are ready for the re-investing stage. To hear more about these stages, please listen to our Vision Sunday message that Dan delivered in January 2021. This message can be found here.
Why do we give?
Interview with Dan Fryer
How To Give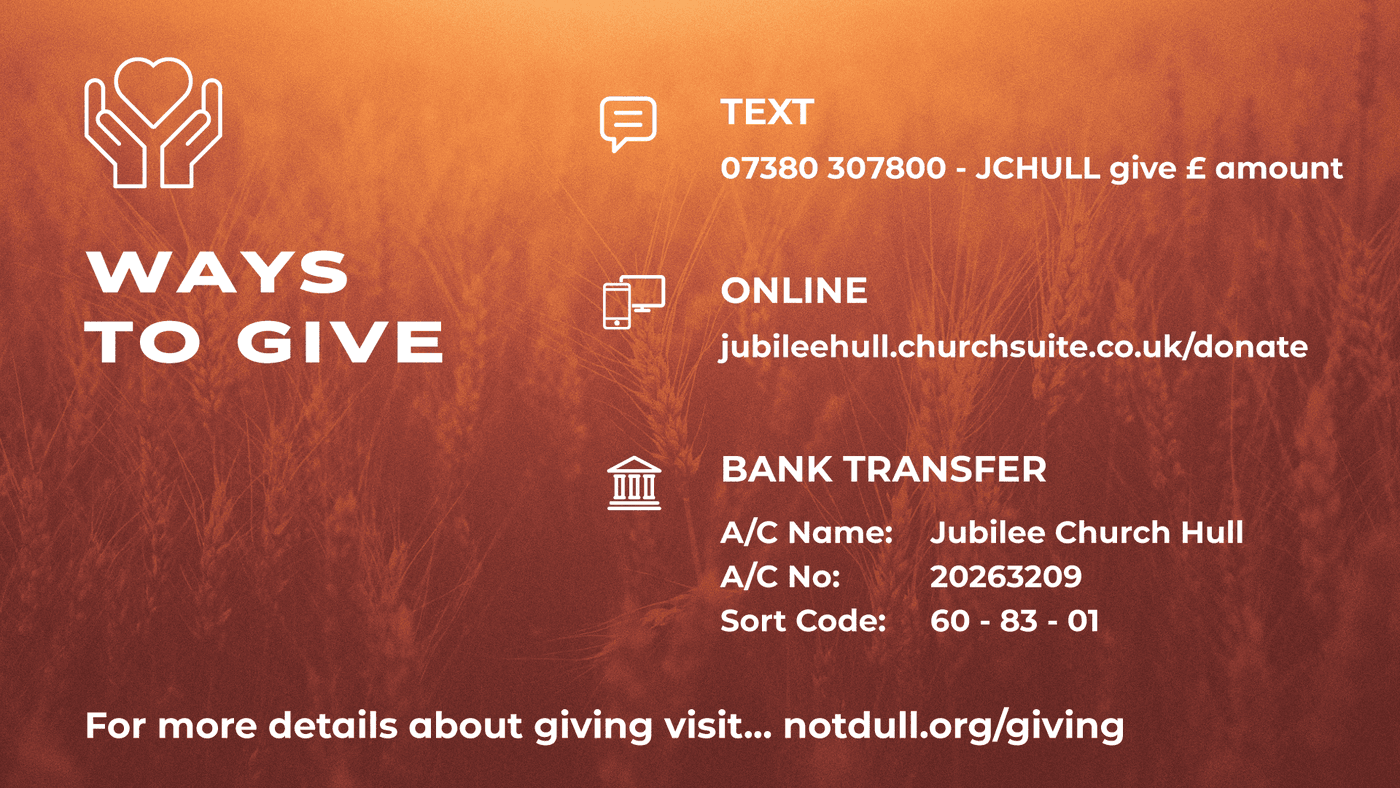 Got questions?
If you have further questions about our gift day, simply complete the form below and click the submit button to get in touch with us!