Grassroots Global
Grassroots Global are a charity based in Hull which was founded in 2015 by Alan and Carol Maw who are members of Jubilee Church. This Christian ministry was birthed out of a heart to release ordinary people to make a difference in our world.
Currently they work in partnership with Stepping Stones Missions in Romania, supporting their work within the Roma Gypsy community. They have coordinated a number of short-term mission trips to Romania including a trip with Jubilee members in 2018.
For more information see the following links:
Website: www.grassrootsglobal.co.uk (currently being updated)
Facebook page: Grassroots Global
Instagram: grassrootsglobal
Twitter: grassrootsglob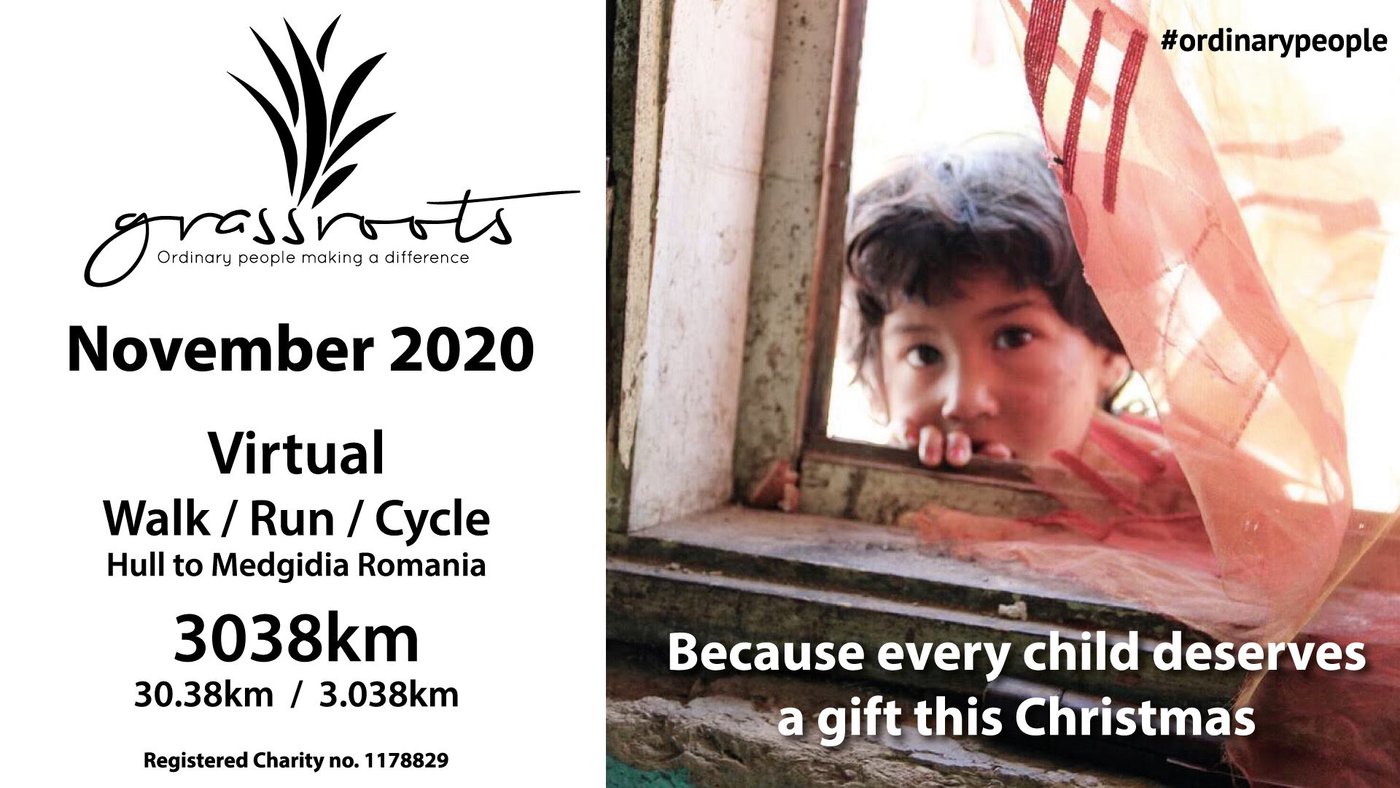 Grassroots Global are unable to take a team on mission to Medgidia in Romania due to Covid-19. This has, however, not stopped them from doing a virtual mission trip with Stepping Stone Missions during November!
Stepping Stones Missions work in the community centre in Medgidia, Romania. They work daily on literacy and educational programs for over 50 Roma and Romanian children in the Medgidia area. They provide 2 meals, 5 days a week for all of the kids. They are committed to invest in families by providing food, education, uniforms, medical assistance, clothing and much more.
Grassroots Global are currently hosting a sponsored event to raise money for the kids within the project in Medgidia to ensure that every child receives a Christmas present this year. To give, click here