A message from Dan
Dear Church Family
This Sunday sees the return of our Sunday services. It has been 27 weeks since we last met to worship God together on a Sunday morning at Jubilee. I know there are a variety of emotions amongst our church family as we approach this Sunday and personally, three emotions are being felt:
1. Sadness
This Sunday will feel very different to normal. Around half of our church family will not be amongst us and will be at home watching on the live-stream, those there will be wearing masks, we won't be able to have conversation with each other or sing during the worship. I long to be in a room full of noise with our children running around, catch ups over coffee, singing worship songs at maximum volume! But that will not be happening over the coming weeks and I will miss it. For those not able to join us...I will miss you.
2. Caution
Over the last few days, the rise in cases of COVID-19 has caused caution throughout the country and while cases are still below the national average in Hull, we all want to avoid a further national lockdown and those in our city being affected by this awful virus. We have spent lots of time making sure that our services follow the guidance and keep people safe but we know there are risks connected with gathering people. Due to the rise in cases, we have significantly reduced the number of seats available for each service and will be closing booking at 7pm tonight. We would also recommend that those at an increased risk should stay at home and watch the live stream instead.
3. Excitement
The Church is the gathered people of God and God promises that when we are together, He will be present. When God is present, the impossible becomes possible, lives are transformed and our city is changed. We believe God has given us a prophetic word about reaching a whole group of new people at this time and we are excited to be able to gather, preach the gospel and see people coming to know Jesus. Whether we are at Jubilee Central or gathering online, let us be expectant.
A Thank You
The last few months have been a strange and challenging time but I would like to thank you for for the way you have been family together. I have so appreciate the messages of support and encouragement I have received and knowing you have been praying for your leadership team has bought such comfort in trialling times. I know at times you may not have agreed with decisions made, at times we got things right and at times we have got things wrong but thank you for the patience and grace you have shown to us and each other. I truly love being part of this family and seeing what God does with us in the months and years to come.
Finally, as we look towards Sunday I want to remind us of words in Romans 8: 38-39:
38 For I am convinced that neither death nor life, neither angels nor demons, neither the present nor the future, nor any powers, 39 neither height nor depth, nor anything else in all creation, will be able to separate us from the love of God that is in Christ Jesus our Lord.
Whether meeting or at home, whether nervous or excited, whether in plenty or lack, whether mourning or rejoicing, nothing can separate us from the love of God. Let us lean into that love deeply today.
With love
Dan
TLG Update - 1st September
In January 2020, we launched our Education Centre which works with children who are struggling in education, providing a place they can grow and flourish. The initial few months have not gone as expected due to COVID-19 school closures but we are now ready to reopen for the new term.
We are delighted to be welcoming Francesca Woods to the team at Jubilee. We already have Dawn working as our centre manager and Francesca will be joining her, being employed as a classroom teacher.
Francesca moved to Hull from London, a couple of years ago and has been part of Jubilee since. She has been serving as part of our youth team and has a real heart to see young people reach their potential. We are really excited about having her part of the team and would ask you to be praying for her as she prepares for this new role.
For more details about the centre and TLG please visit...www.tlghull.org.uk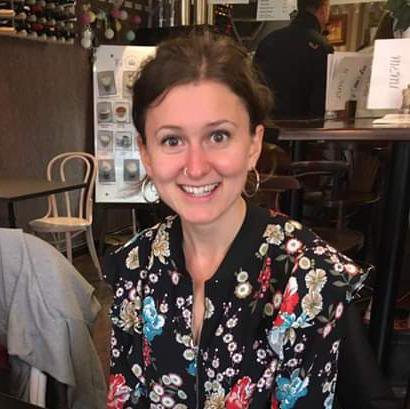 Financial Update - 30th June 2020
Dear Jubilee Church Family
Back in November, I shared at our AGM that we would be providing a financial update every quarter. I shared the last one in March, not realises just how much would have changed by the time I share the next update!
The last financial year was a very tough one for us as a church with major essential works happening in our building. Then the financial challenges significantly changed with the COVID-19 pandemic.
COVID-19 IMPACT
In March, we identified the impact that COVID-19 would have on the finances of the church and identified the following areas of concern:
- No income from hirers of Jubilee Central due to building closure.
- The loss of our weekly offerings on Sundays
- The potential decrease in online giving due to change in church members financial situation due to COVID-19.
- Not receiving expected income from TLG Education Centre due to closure of schools.
We decided to take the following steps:
- Identified staff whose role has been affected by COVID-19 restrictions and agree with individual team members who will be placed 'on furloughed' and access Government scheme to claim back 80% of wages (we then topped this up by 20% to ensure all staff remained on full pay).
- Ensure need for continued giving is communicated clearly in our online communications (website, church news and social media) and attempt to get more church members giving online rather than in the cash offerings on Sunday.
- Create strategy and action plan to increase number of rental bookings once building reopens including launching a Jubilee Central website in the summer.
- Review our spending in all areas and look to reduce spending during this time.
- Monitor cashflow carefully and look to increase our reserves to safeguard long-term future.
May Update
April to May 2020
Budget:
Income: £61,166
Expenditure: £52,547
Surplus/Deficit: +£8,619
Actual:
Income: £65,208
Expenditure: £48,631
Surplus/Deficit: +£16,577
From the figures, you will see that our income is £4,000 above budget for the year with our expenditure being £4,000 below budget. This means we are £8,000 ahead of where we planned to be at the start of the year.
Our income has been significantly impacted by lack of hirers and the other factors described above. However, we have seen online giving remain at the level it was at before lockdown and we are extremely grateful for the incredible support and generosity from our church family. We have also seen a number of one-off gifts from churches and individuals around the country and have successfully obtained a number of grants during this time including from Regions Beyond, Two Ridings Foundation and the FP Finn Trust. With us also benefitting from claiming support for staffing costs from the Government scheme, we are left in a much stronger position than we were when I last shared in March.
The closure of our building has also meant we have been able to reduce spending in many areas of church life although we anticipate for spending to increase once we are able to reopen and church activities begin again.
Where does this leave us?
The coming months are key for us we make decisions about spending in church life. With the Government scheme to end soon we will not be able to claim for staffing costs for much longer and also will see an increase in spending on day to day church activities once they restart.
This increase in spending would normally be covered by our rental income however we realise it may be some time before people want to host events and meetings. We are also relying on students being referred to the TLG Education Centre when it reopens in September.
We therefore need to make decisions over the coming weeks about how to use the money we have and not take risks which puts the long-term future of the church.
What can you do?
This is a challenging time for every one of us at Jubilee. Some of us have lost work or been furloughed, some are working harder than ever in tough circumstances. As we consider Jubilee, it is easy to feel anxious about the future or feel like we need to take control and even stop doing the very things God has called us to.
However, I want to remind us again that Jubilee is not my church, it's not your church but it's Jesus' Church and he is in charge. Over the last 2 months I have seen God provide miraculously through a variety of sources and again reminded of his faithfulness to us.
I also know that when I look to the future, I know God is calling us to be a people full of faith and generosity.
Over the next few days and weeks can I encourage you to do the following:
Pray – We have seen time and time again that God provides for us. He knows what each of us need. Let's be praying for those in need in our community during this time and let's pray that God will continue to provide for the work of Jubilee. Also do pray for me and the team as we have to make key decisions about what church looks like in the future.
Review – For many of us, our financial situation has changed over the last couple of months and so it is important to review where we are at. We might need to make a budget or look at where we can make savings.
Give – Part of that review should also be your giving to the church. Maybe you could start giving online if you don't already, this type of giving really helps us budget. If you have seen a drop in income, it may be time to give less or maybe you have given the same amount for a long time and God is calling you to give more.
We want to be a church full of generosity and have seen that again during this time. However, we still only have around 50% of the church giving a regularly amount via standing order. This means that the other 50% are either giving via the cash offerings on Sundays or not giving. Either way we are missing out on this money during this time so can I ask you to consider how you can play your part in giving during this time. God has called us to so much as we make Jesus known in our city and believe he primarily uses the giving of church members to resource that work.
Ask for help – If you are struggling with finances then do reach out to us for support. It can be difficult to talk about money, but it is so important we do as God calls us to steward well all that we have been given. Please talk to your growth group leader or contact the church office and we can help support you with budgeting, dealing with debt and saving.
We are also looking to start running a money course which will equip people to deal with money well and we will have more information soon. We also need people to help with the delivery of this courses so get in touch if you think this is something you could help with.
In this unknown time, I am certain that God is in control. He is in control of my life, your life, and his church. Let's confidently approach Him today, trust Him for all you need and allow Him to transform, change and use you during this time.
With love
Dan
Subscribe to our e-news?
Every Tuesday we send out an email with the latest news from Jubilee. If you want to subscribe to receive these emails then please complete the form below!