Regions Beyond Global C19 Response Fund
Please find a message below from Trevor Payne and how at Jubilee we can get involved in supporting our brothers and sisters around the world....
Dear members of the Regions Beyond family,
I hope you are well, and continuing to find wonderful opportunities to serve the Lord in your church and community despite the present restrictions placed upon us. It has been so exciting for me to hear of so many different ways in which our churches up and down the nation are exploring new ways of both keeping in touch and impacting our towns and cities.
I am writing to share with you details of how you can get personally involved in helping our brothers and sisters around the world, who are experiencing great hardship and distress during this global pandemic of Covid-19. Along with this message please find video message from Steve Oliver below, briefly outlining some of the issues we are facing as a movement in both caring for our leaders across the nations and our international efforts to serve the poorest in our local communities.
To this end we are immediately launching a "Regions Beyond Global C19 Response Fund" which we are asking everyone who can - to make a contribution to, that will serve both those we know personally and those we serve indirectly through our churches locally. This is not a collection that will be taken up by your own local church, but one we are taking up centrally as Regions Beyond UK. The fund we gather will then be distributed across the nations we represent according to the needs arising. If you would like to join us in this great crusade of mercy we are embarking on together.
To give please use the bank details below:
Sort code 60 24 31
Account name Regions Beyond UK
Account number 12760196
With many thanks for your time and attention
Your brother in Christ
Trevor
First Steps Turn One!
On Tuesday 10th March we celebrated the first birthday of our baby and toddler group, First Steps. This group happens every Tuesday (term-time) at Orchard Centre.
Terri Rothery and Deborah Irvin actually began praying together about a Toddler group back in 2017 not sure if it would be in the city centre but in 2018 God revealed it would be in North Hull and we gathered a few mums into the prayer group to prepare the ground.
The group finally began in March 2019 with a few mums from Jubilee and one local mum who heard about the group from Jubilee Life College team. Growth was slow but it gave time to chat with mums dads and grandparents in the group and in the health centre - giving out leaflets whenever we could.
The group has grown suddenly in the last six months, all through word of mouth over the year we have calculated that we have welcomed 30 children, many coming regularly and bringing their friends and family.
One grandad said to a volunteer that the group had really helped his grandson's behaviour and he believed coming to First Steps had impacted the whole family.
Debbie writes...
'When parents share (often to their surprise) that their child had been very comfortable in the group we are able to explain why! That this group is different because of prayer! We had prayed regularly for over a year before it began and we do continue to meet monthly to pray for all the families.
Our team is so full of love, grace and energy !! This helps. It has been great working together and as challenges have come along over the year God has always helped. Debs Acaster and Claire Jane served on the team for the first few terms and when other commitments came along God thankfully brought in others. Jackie Fox and Irene Pope are now a big part of the team and Joshua, who has been with us from the start, continues to serve regularly welcoming everyone with his warm smile!'
We are grateful for the support given by Annie Cattle Trust which helped to establish the group and provide ongoing running costs along with our home church Jubilee Hull which continues to provide refreshments and other items when needed.
We are still welcoming new children as older children move to nursery school. The average weekly attendance is currently 12 children and 15 adults.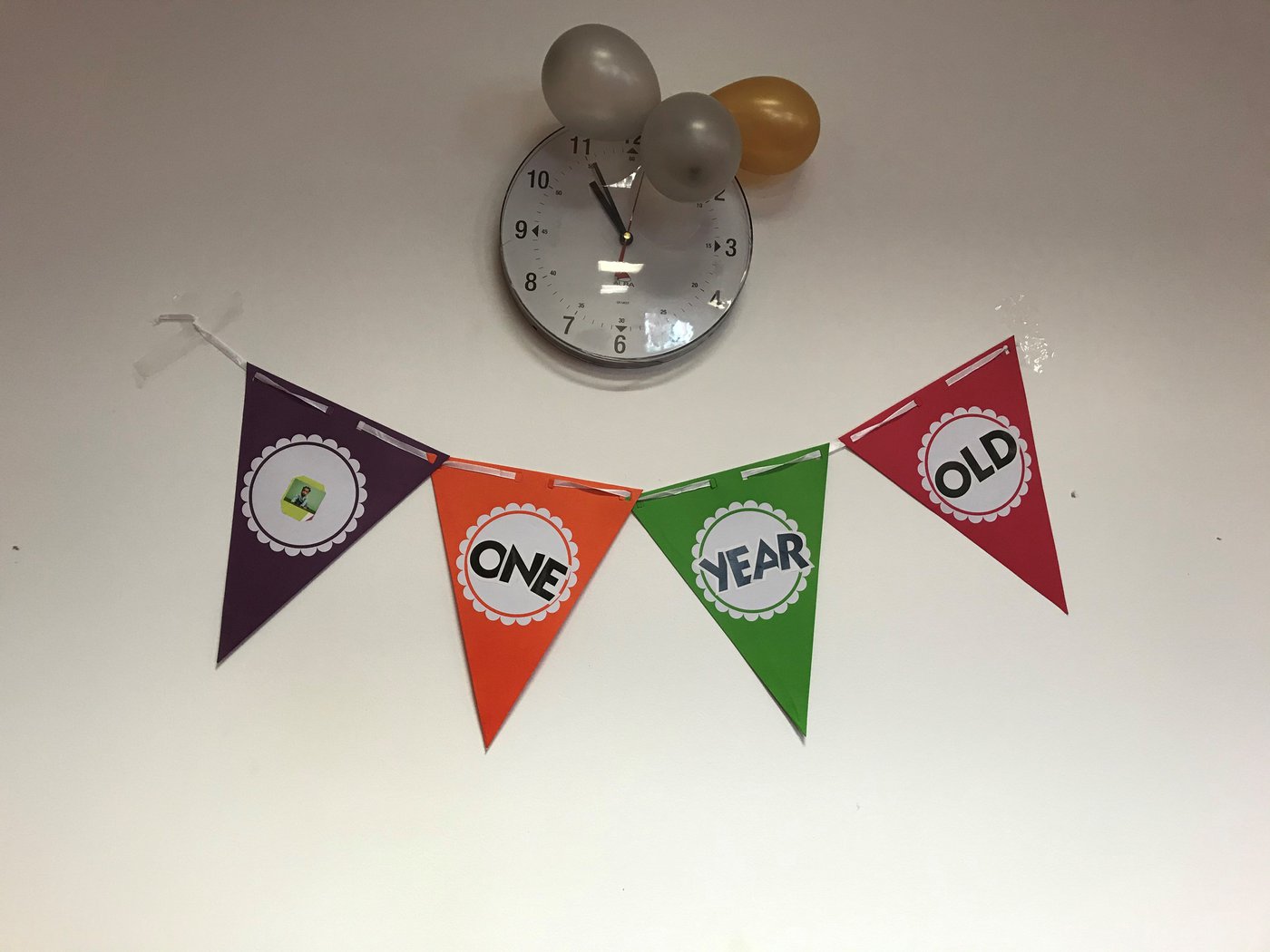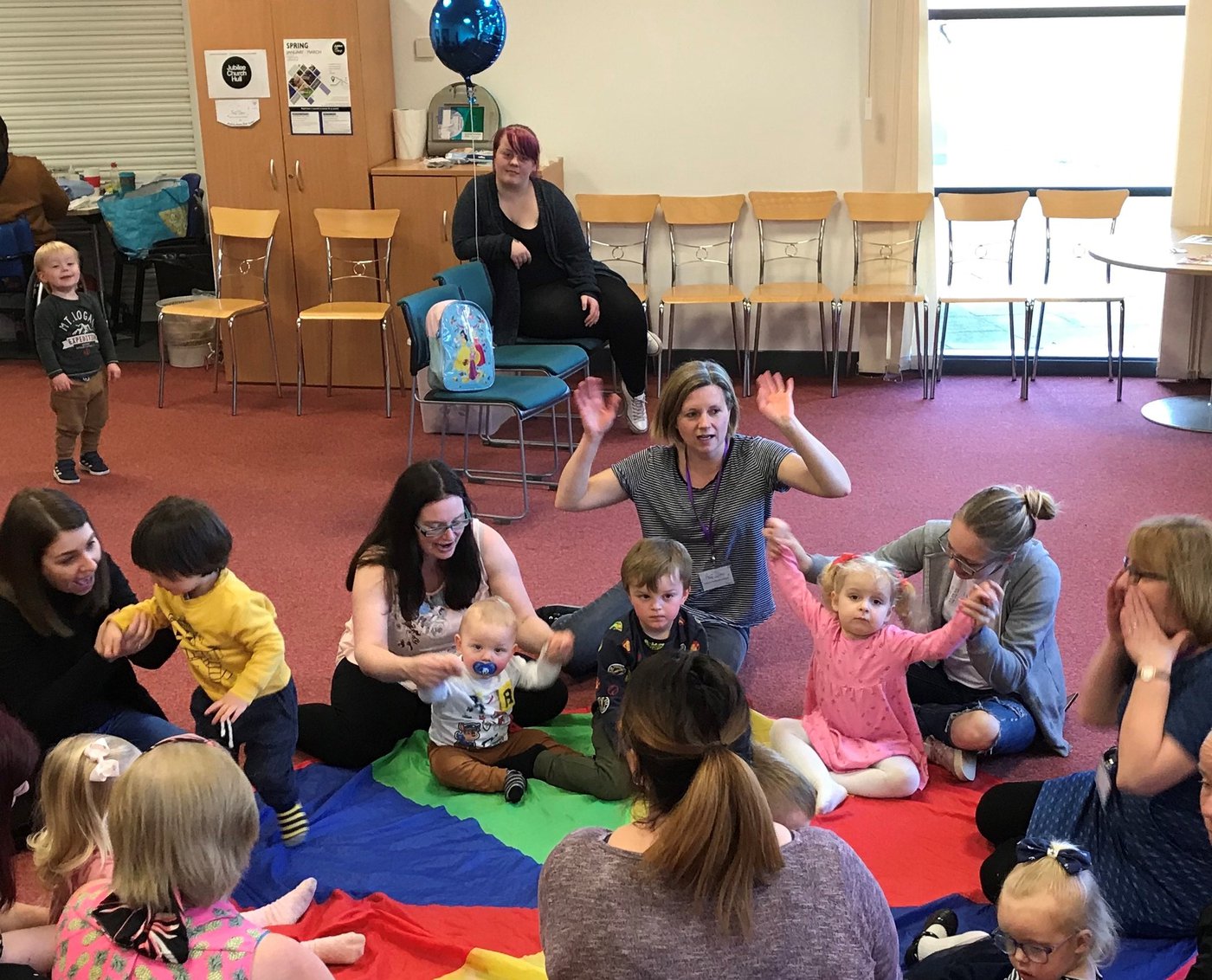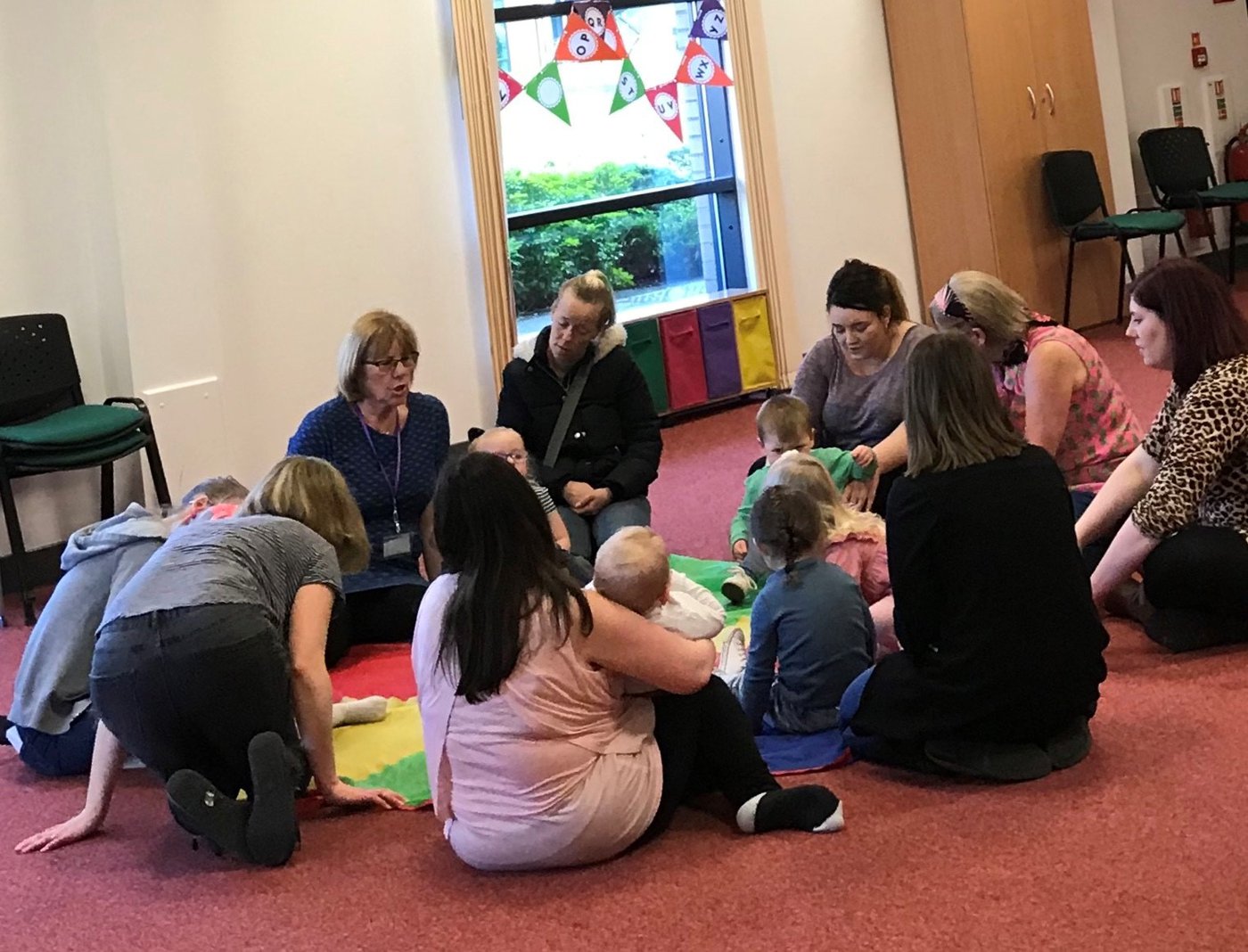 Subscribe to our e-news?
Every Tuesday we send out an email with the latest news from Jubilee. If you want to subscribe to receive these emails then please complete the form below!