Making Jesus known in a time of crisis
Hopefully you are now aware that we are not meeting on Sundays or in groups at this current time. We are not sure how long this will last but feel it is an important step to take to protect our community.
We know that does not stop us being church and although it will look different, we still have the opportunity to make Jesus known.
We believe God has called us to be a strong, vibrant multicultural church which represents Jesus to the people of this city and region. Our vision has been developed from the words written in the book of Isaiah 61:1-4 which Jesus quoted when he spoke of His calling in Luke 4.
We aim to be a church that is: Spirit Receiving, People Reaching, Potential Releasing and Community Restoring.
So how do we continue to do this while living under restrictions due to coronavirus?
Spirit Receiving
God is not limited to our Sunday morning services. He wants to empower us to follow and serve Him in every day life whether we are at home, at work or supporting those in need.
Although we won't be meeting on Sunday morning we will be able to gather online and will be sending out a video for you to watch and we can be family together from our homes. We will also be sending out resources via our Facebook page which will help us continue to grow as disciples during this time.
People Reaching
It would be easy in this moment for us to retreat but this is a great opportunity to show the love of Jesus to those around us. As a church let's get creative in our serving of others. You could contact elderly neighbours, offer to help those in isolation or find others ways to serve our communities.
Potential Releasing
We want to continue to see all the gifts and talents that God has given us being used. The primary way this will happen is through our growth groups. Although we are not able to gather together as groups physically, we will providing growth groups with the tools to be able to keep connected online. This is also a chance for growth groups to really care for one another and truly be family (visit people where appropriate, make phone calls, send encouragements, pray for one another). We would encourage all members of the church to be involved in growth groups although we will continue to find ways to pastorally care for those who are not able to be part of these groups.
Community Restoring
In moments like this we have the opportunity to show the hope we have in Jesus. We want to continue to serve our city and especially those in need during this time. We are still working out how we do this but if you are available to come down to the building and serve our homeless community, support with foodbank or able to drive and deliver items to those in need then please email info@notdull.org
To summarise, 4 ways that we can continue to be Jubilee during this time:
Engage with online material
Find ways to serve your local community
Be part of a growth group and keep connected online
Serve at Jubilee Central (for those who are able)
Finally, let's be people who pray:
Pray for those affected by this virus, for those involved with healthcare and for those responsible for making decisions.
Pray that the church may be found to be a people full of compassion, responding out of faith and not fear.
If you have any questions then please email info@notdull.org or if you would like to speak to someone from Jubilee please call 07496 674230
First Steps Turn One!
On Tuesday 10th March we celebrated the first birthday of our baby and toddler group, First Steps. This group happens every Tuesday (term-time) at Orchard Centre.
Terri Rothery and Deborah Irvin actually began praying together about a Toddler group back in 2017 not sure if it would be in the city centre but in 2018 God revealed it would be in North Hull and we gathered a few mums into the prayer group to prepare the ground.
The group finally began in March 2019 with a few mums from Jubilee and one local mum who heard about the group from Jubilee Life College team. Growth was slow but it gave time to chat with mums dads and grandparents in the group and in the health centre - giving out leaflets whenever we could.
The group has grown suddenly in the last six months, all through word of mouth over the year we have calculated that we have welcomed 30 children, many coming regularly and bringing their friends and family.
One grandad said to a volunteer that the group had really helped his grandson's behaviour and he believed coming to First Steps had impacted the whole family.
Debbie writes...
'When parents share (often to their surprise) that their child had been very comfortable in the group we are able to explain why! That this group is different because of prayer! We had prayed regularly for over a year before it began and we do continue to meet monthly to pray for all the families.
Our team is so full of love, grace and energy !! This helps. It has been great working together and as challenges have come along over the year God has always helped. Debs Acaster and Claire Jane served on the team for the first few terms and when other commitments came along God thankfully brought in others. Jackie Fox and Irene Pope are now a big part of the team and Joshua, who has been with us from the start, continues to serve regularly welcoming everyone with his warm smile!'
We are grateful for the support given by Annie Cattle Trust which helped to establish the group and provide ongoing running costs along with our home church Jubilee Hull which continues to provide refreshments and other items when needed.
We are still welcoming new children as older children move to nursery school. The average weekly attendance is currently 12 children and 15 adults.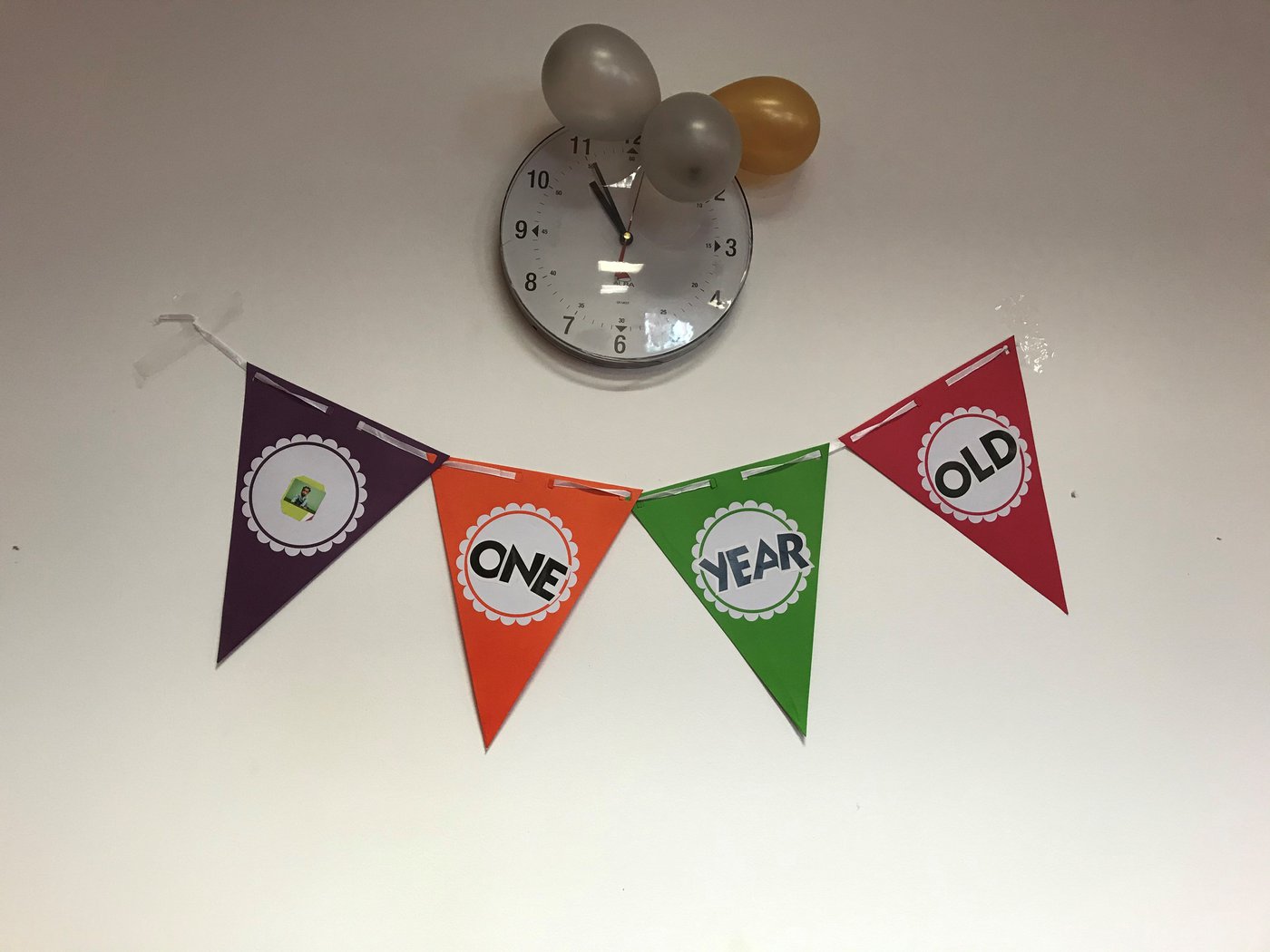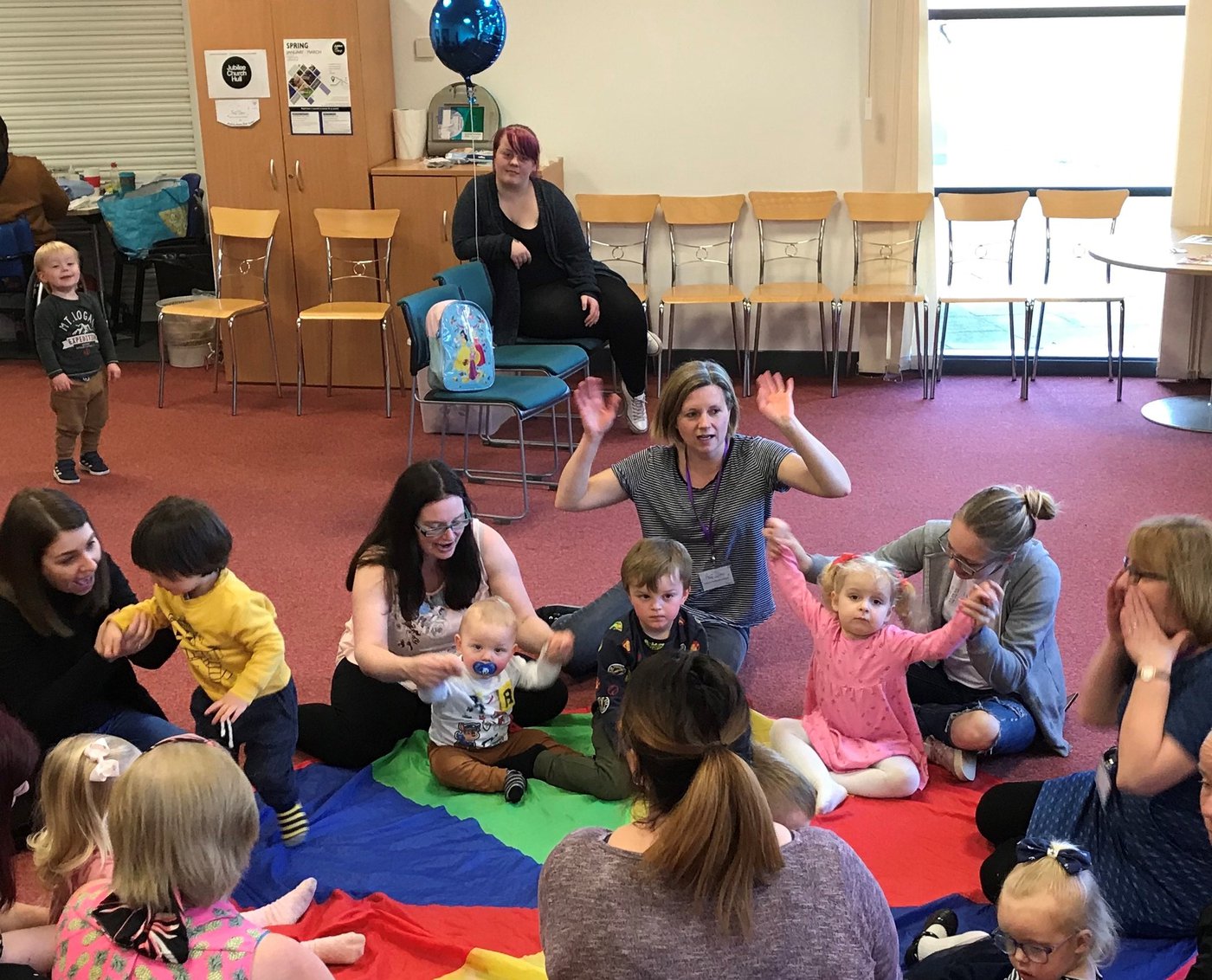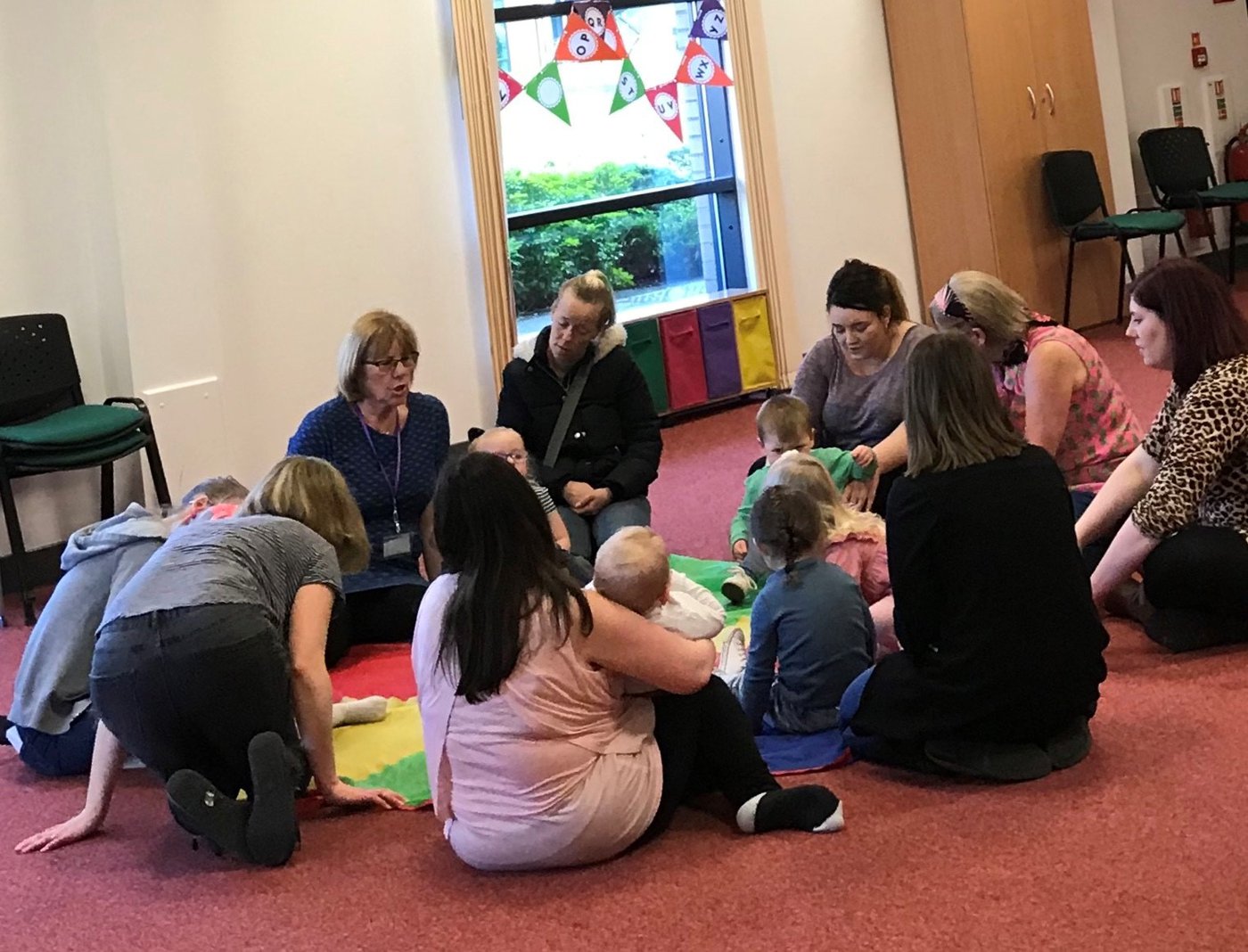 Subscribe to our e-news?
Every Tuesday we send out an email with the latest news from Jubilee. If you want to subscribe to receive these emails then please complete the form below!