Is there more to life than this?
In this time of great uncertainty it's a good time to ask those big questions in life there is seldom so little time to ask.
Why am I here?
What is this all for?
Is there more to life than this?
The Alpha course is a great way to connect with people and discuss those kind of questions. Alpha has been attended by over 24 million people in over 100 countries and is a laid back course for those not normally attending Church but have questions. Alpha is an opportunity to explore life and the Christian faith in a friendly open and informal environment.
Alpha Launch Event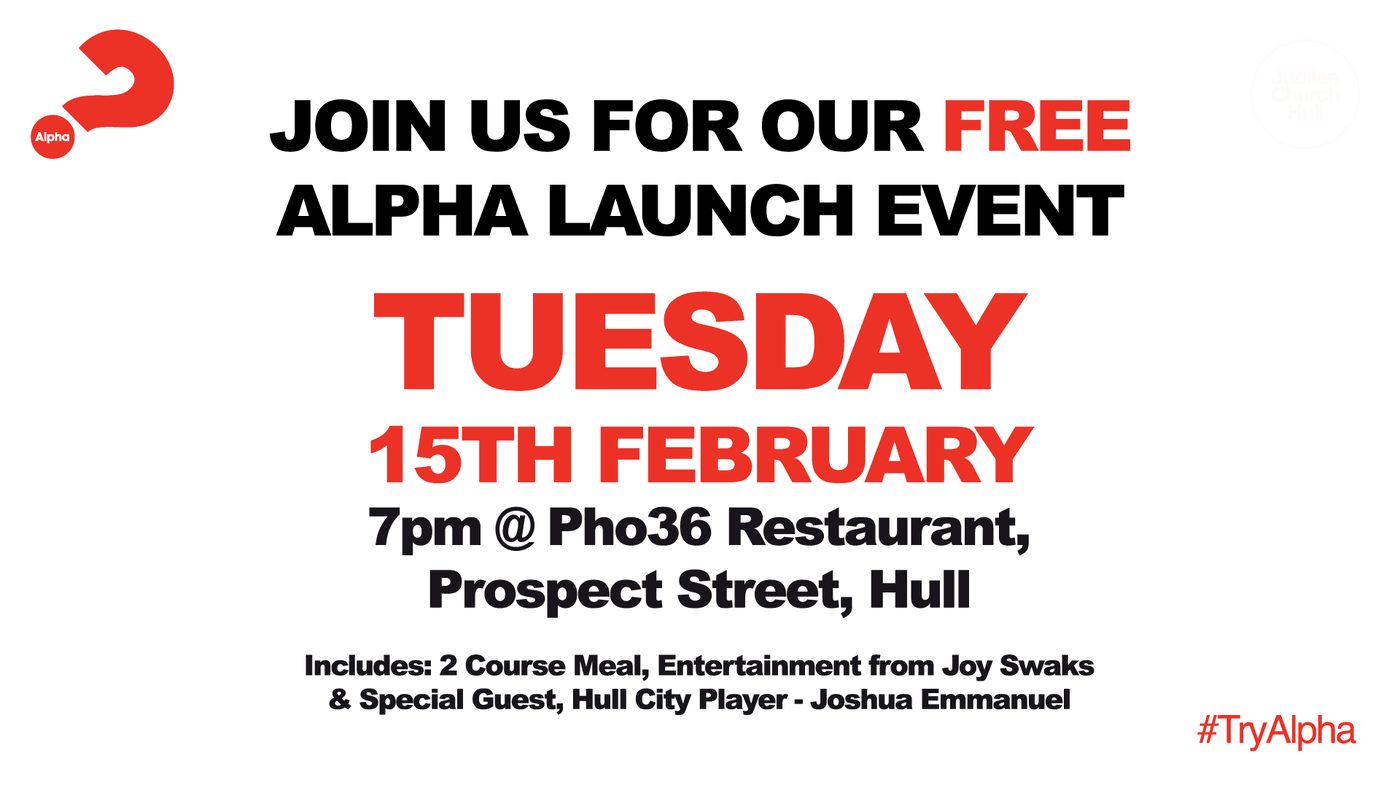 We are so excited to be launching a new Alpha Course after a long break and we have a great night planned with Special Guests Joshua Emmanuel and Joy Swaks.
Joshua Emmanuel was on the books of West Ham as a school boy and moved to Ipswich where he began his professional career. After stints with other clubs he now of course plays for Hull City. Joshua is a man with a big heart for people. He will share some of his story and why he believes there is more to life than this.
Joy Swaks is an accomplished singer song writer, producing a lot of her own music - Jazzy Soul and R&B. Joy has a beautiful soulful voice which will really make make you stop in your tracks and listen. We are sure you will love hearing her perform.
Got questions?
If you have further questions concerning our Alpha course or wish to book your place for our launch event, simply complete the form below and click the submit button to get in touch with us!