Is there more to life than this?
In this time of great uncertainty it's a good time to ask those big questions in life there is seldom so little time to ask.
Why am I here?
What is this all for?
Is there more to life than this?
The Alpha course is a great way to connect with people and discuss those kind of questions. Alpha has been attended by over 24 million people in over 100 countries and is a laid back course for those not normally attending Church but have questions. Alpha is an opportunity to explore life and the Christian faith in a friendly open and informal environment.
Alpha Launch Event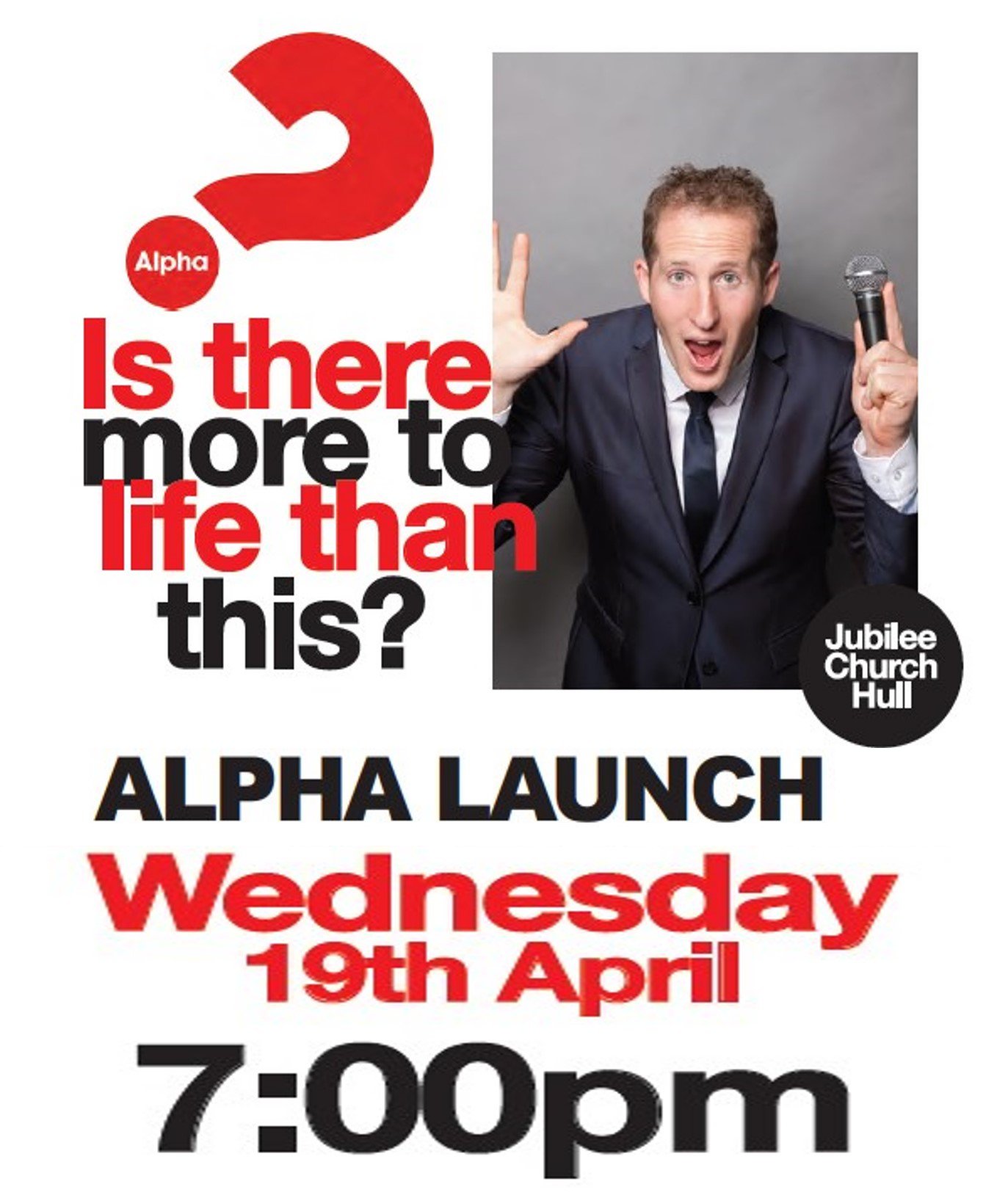 Our next Alpha Course starts on Wednesday April 19th and the course will run for 10 weeks finishing on the 21st June.
For the Launch we are excited to welcome Tony Vino back to Jubilee who will definitely bring the fun and of course we will be providing a delicious 2 course meal.
It's a FREE event but you must book in to reserve a place. Bring your friends and family along.
Tony has been touring the comedy scene since early 2005 performing across the UK and internationally. From comedy clubs, to cruise ships, festivals to corporate events, Tony's effervescent persona has been found ideal for engaging all audiences.
As well as numerous TV and radio appearances he's also been the tour support act for acts such as Jimmy Cricket and Tim Vine.
"Tony Vino makes me laugh on and off stage. He's always funny and has some of the same letters as my name". Tim Vine
"Tony is a clean, fresh, family-friendly comedian. And there's More; like my boots Tony knows how to give a joke welly!" Jimmy Cricket
Got questions?
If you have further questions concerning our Alpha course or wish to book your place for our launch event, simply complete the form below and click the submit button to get in touch with us!