Our Full View Project
We're making some great changes to our home, Jubilee Central, to help us serve the community even more.
We're going to open up the front of our building, to create fantastic café that will welcome everybody into Jubilee. It'll provide a full view of all that we can do for the city, a full view of a fantastic café to sit alongside the new Albion Square development, and a full view of the now hidden baroque revival façade of our fine building.
We'll be making some improvements inside too, so our church is even better suited to helping those who are homeless, those who would be isolated without us, people with special needs, refugees, and young people.
To do the work, we need to raise £500,000, so we need help from everybody who cares about the work we do, and the difference we can make in Hull.
If you'd like to know more, download our campaign brochure.
Full View Latest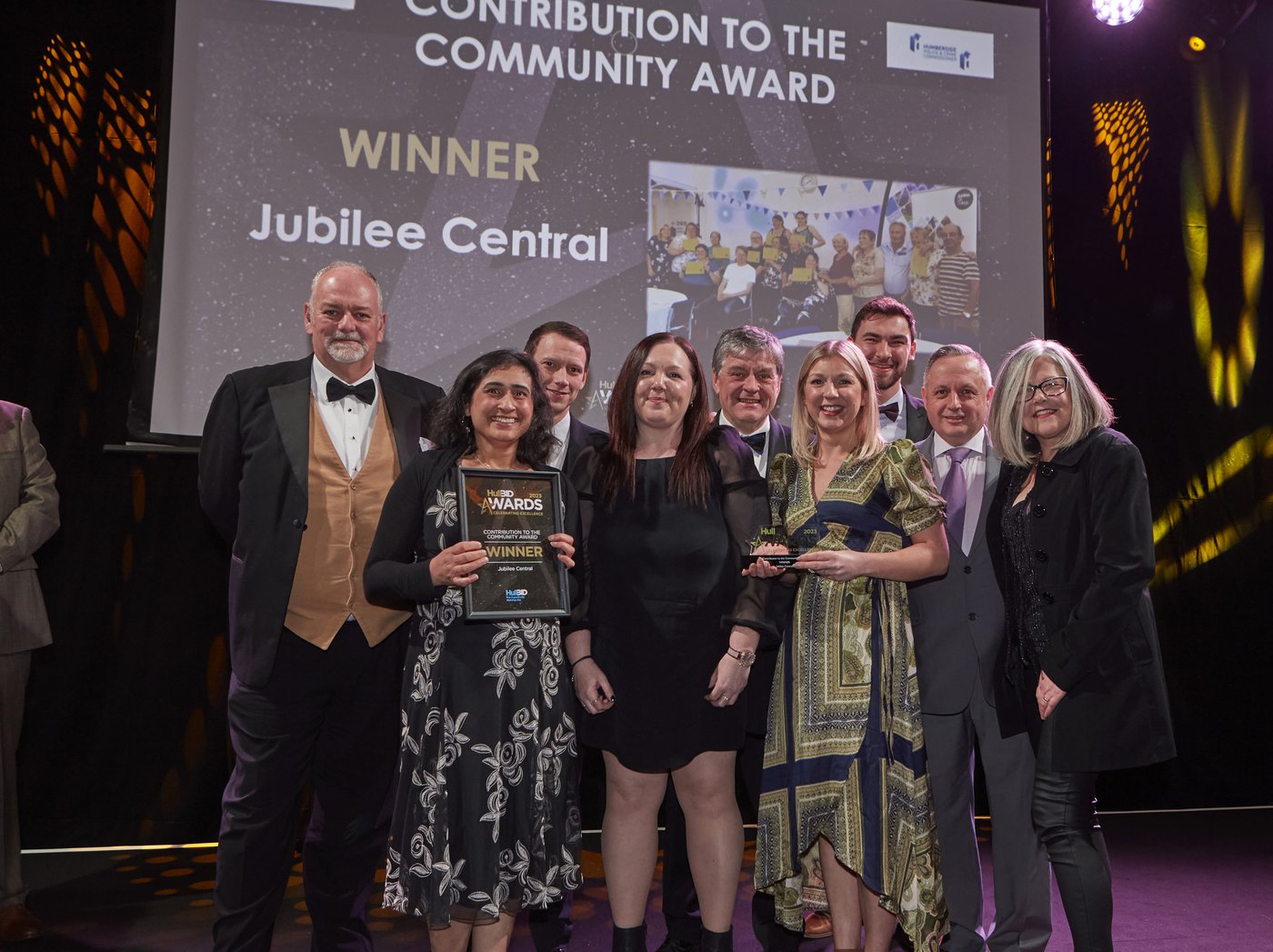 We are delighted that Jubilee Central recently won an award at the Hull Bid Awards 2023 in the category 'Contribution to the Community'. This nomination recognises the work we do with the vulnerable in the city and how we are working to make Hull a better place. A huge thank you to all those within the church who helped create a space that welcomes in the city. For more information click here.
Help Us Fundraise
As a community venue, we want this project to involve you as the local community. Please help us get the word out about Full View by following us on social media and sharing our page. Search for 'Jubilee Central' on your social media channel.
We would also love for you to join our team of fundraisers by hosting a sponsored event over the coming months. You could hold a coffee morning, do a sponsored walk, run or bike ride (or anything else!). Click here to find out more and sign up for an fundraising event.
Talk to us