Prayer
At Jubilee we know that we are reliant on God for everything and that we can call on Him to intervene in situations that we are facing as individuals and as a church. Below is information about prayer in the life of Jubilee.
Upcoming Prayer Meetings
Every Sunday morning, a group gathers at Jubilee Central at 8.30am to pray. Everyone is welcome as we pray for our service, our city, our nation and the nations. This is a great place to learn how to pray and no experience necessary!
At the end of the Sunday service, we always give space for people to receive prayer and have a ministry team to help facilitate this.
Month of Prayer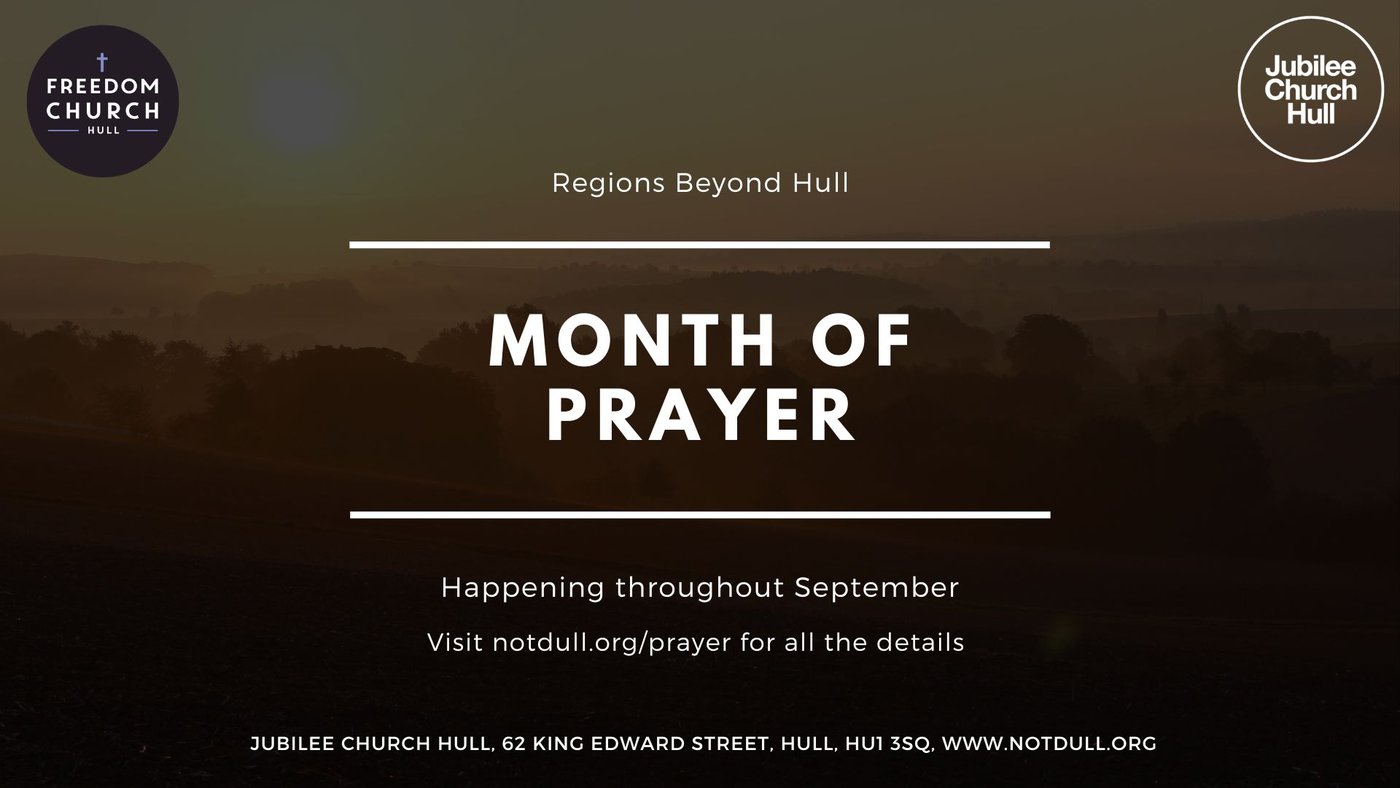 Throughout September, we will be joining with Freedom Church Hull for a month of prayer.
We have a couple of meetings each week and would love you to join us. More details below.
You can view our prayer guide by clicking here.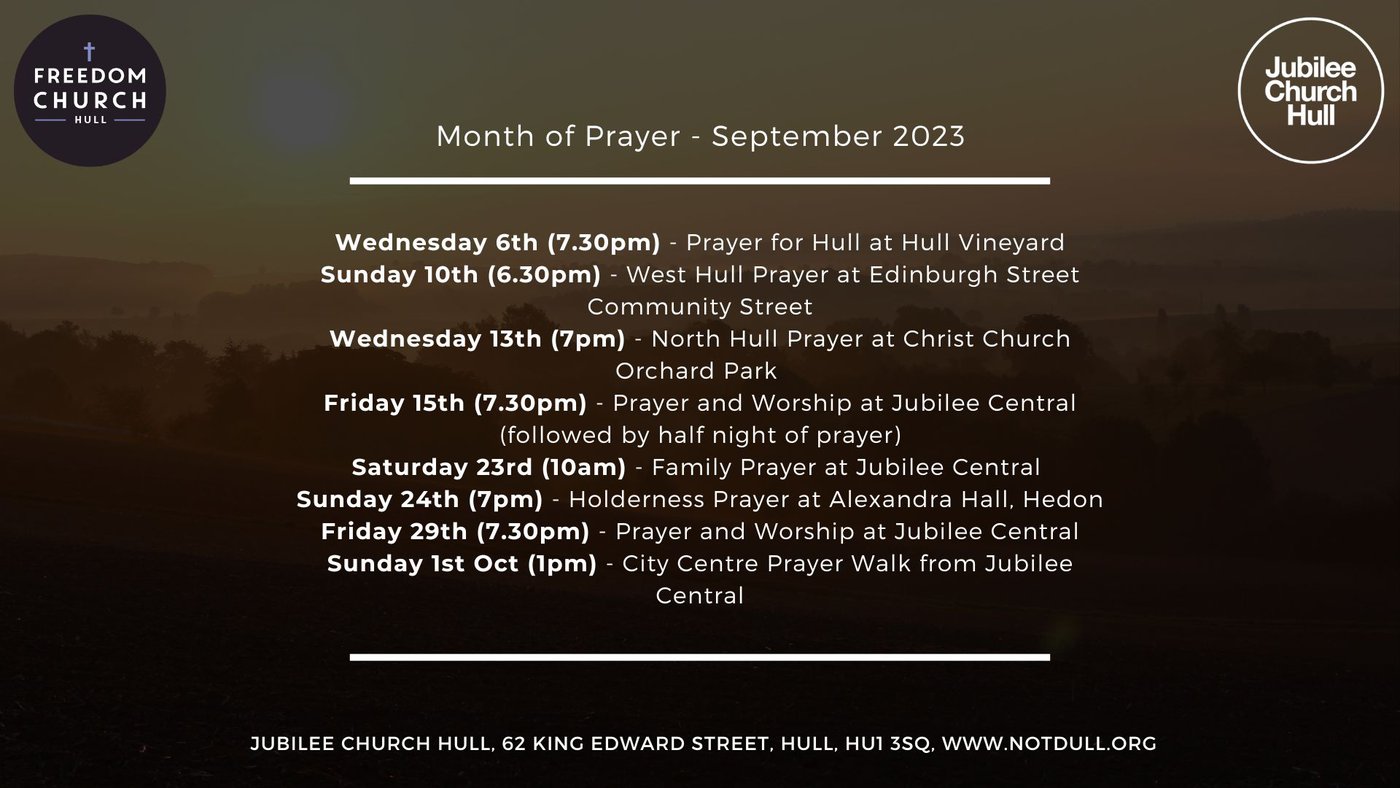 Prayer Room
During September we are inviting you to join us for 100 hours of prayer. We will be opening our prayer room and there will be the chance to sign up for slots.
To sign up for a slot, visit: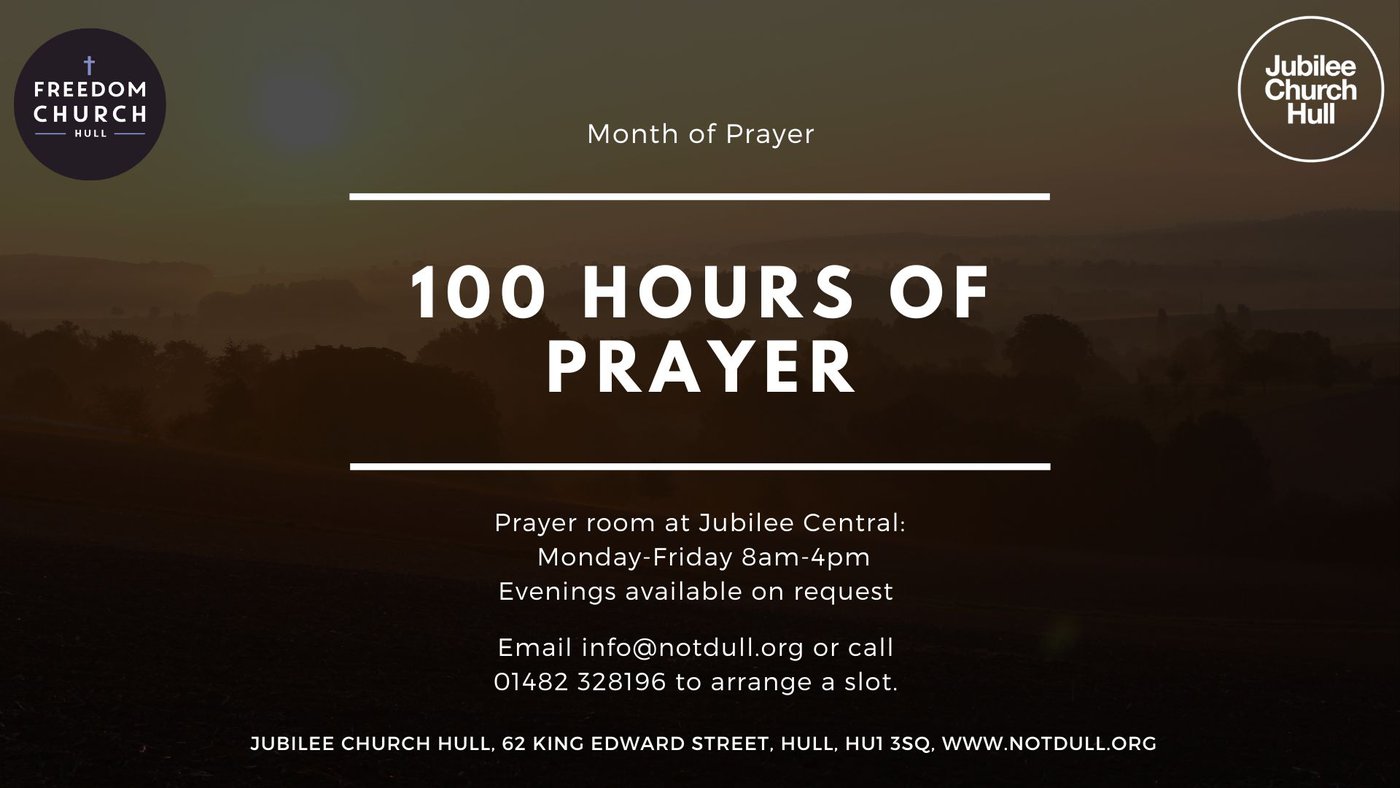 October Prayer
During October we will be gathering to pray with our Regions Beyond family of churches on 4 occasions. This is a chance to pray with our family around the world and connect deeper together as we ask God to move in the nations.
This will be on Zoom with details below.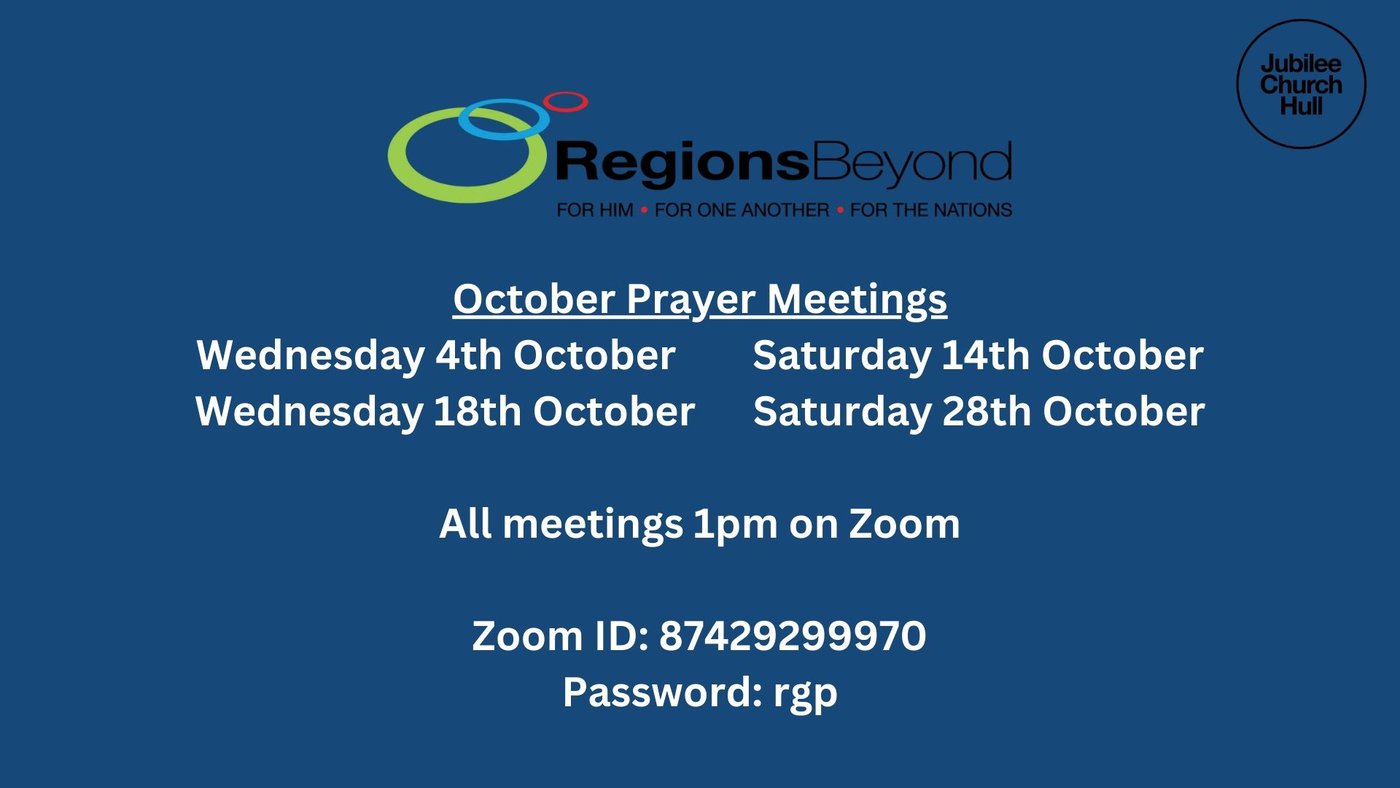 Got questions?
If you have further questions concerning prayer, simply complete the form below and click the submit button to get in touch with us!