Shine Relief Trust
Shine Relief Trust's heart is to seek justice for the poor and to see renewed hope and vitality brought to the poverty stricken rural communities in Malawi through the Gospel and the Church. Shine is currently working in Malawi, one of the world's poorest countries, in TA Kuntumanji in Zomba District, one of the poorest districts were amongst a population of 72,000, 1 in 6 were found to be orphans.
Shine's Vision is to see community transformation and establish an orphan care village with a school, medical facility, a business hub and training centre. Housing for 32 vulnerable children providing essential care for children at risk giving them chance to flourish in a family setting and learn key skills for a better future. This is Shine Village!
Shine Relief's operations began by listening to communities on the ground in Malawi, agreeing the project's required to address the needs of the community to support their most vulnerable and then providing support in their implementation and sustainability.
It has been through prayer and the faithful giving of our regular supporters and church partners that we have come this far. Grants from two trusts enabled the construction of our its first Children's home giving the means to step up our work amongst traumatised children and young people. Since 2018 the work has developed whilst continuing our community support to vulnerable families, providing for their basic needs. The message of hope found in Jesus is central to all we do which has seen the hold of traditional beliefs and practices being broken and a vibrant congregation meeting at Shine Village is growing!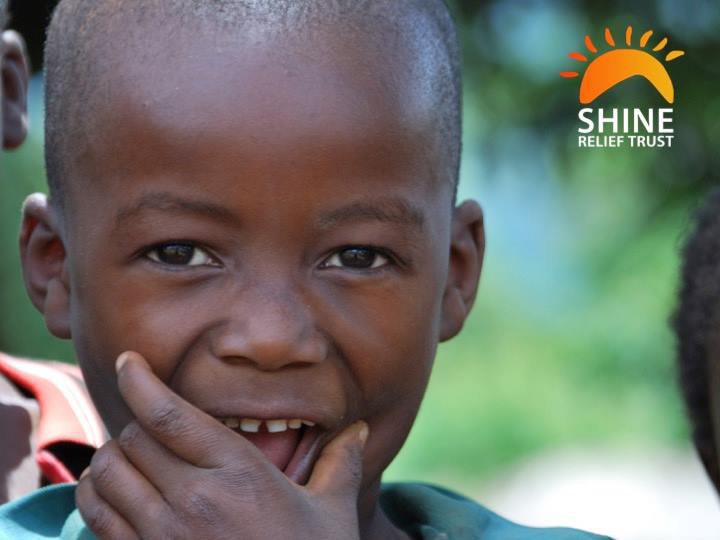 All the projects below are funded through Shine Relief Trust and include all operational costs.
Ministry to the poor with discipleship program with events especially for young people. Church planting initiatives and support with sustainability needed for local rural pastors.
Early Years program for 160 under-fives with After Schools program for 56 children attending the local overpopulated rural primary schools.
Educational bursaries for local students unable to fund their secondary school education.
Residential care for eight children at Shine Village and further home care support to young families headed by single mums, those with physical disabilities, the elderly or young carers
Income Generation at Shine Village through livestock and agricultural (still in early stages)
How can you get involved?
Prayer: visit our Facebook page and join our monthly meetings online.
Fundraising: over the years fundraisers have played a tremendous role in developing our work from running a marathon to hosing a coffee morning or quiz every penny raised has gone directly to the work on the ground.
Events: Shine hosts 3/4 events each year giving opportunity for families to engage in raising funds. Visit our website to see what's coming up!
Mission trips: Shines Trustees make annual visits to Malawi and often take small groups along with them to encounter the work for themselves. All trips are self-funded however support with fundraising is available. If you feel you have something to contribute to the development of Shines work please get in touch with Phil or Deborah Irvin.
Regular support: whether you choose to sponsor a child at our Early Years Program, support school fees for a child or contribute towards our Shine Village/ Shine Ministry running costs, your regular gift would help Shine Relief Trust plan for the future.
One off gifts: These do make a big difference and if you are tax payer we can claim 25p for each pound! From birthdays to Christmas you can celebrate by giving a gift. Shine gift cards are available all year round to provide specific items so they make great alternative gifts!
To find out more