Students
At Jubilee we love students and so glad you have chosen to come and study in our amazing city. Attending university or college is a unique opportunity for God to use you but we also know that being a student can be full of challenges and uncertainties. We hope Jubilee will be a place where you feel part of a family, where you can be supported, equipped and trained and caught up in our vision to show the love of Jesus to Hull and ultimately the nations of the world.
We have a student team that is excited about getting to know you and helping you through your time as a student. We have a varied and exciting programme of activities for all our students including an adopt a student scheme, student lunches and student small groups as well as helping you integrate into the church family.
Overflow
The aim of Overflow is to connect young adults, build friendships and encourage one another in all aspects of life. There will be a variety of regular socials and three main events throughout the year where we can explore faith, learn and grow together.
The dates for Overflow this term are:
Oct 9th - Hull Fair
Oct 20th - Lunch after Church
Nov 1st - 3rd - Overflow Weekend Away
Nov 5th - Bonfire Night - Beverley Westwood
Nov 17th - Overflow Main Event
Dec 11th - Christmas Meal (Thanksgiving) Bring your own.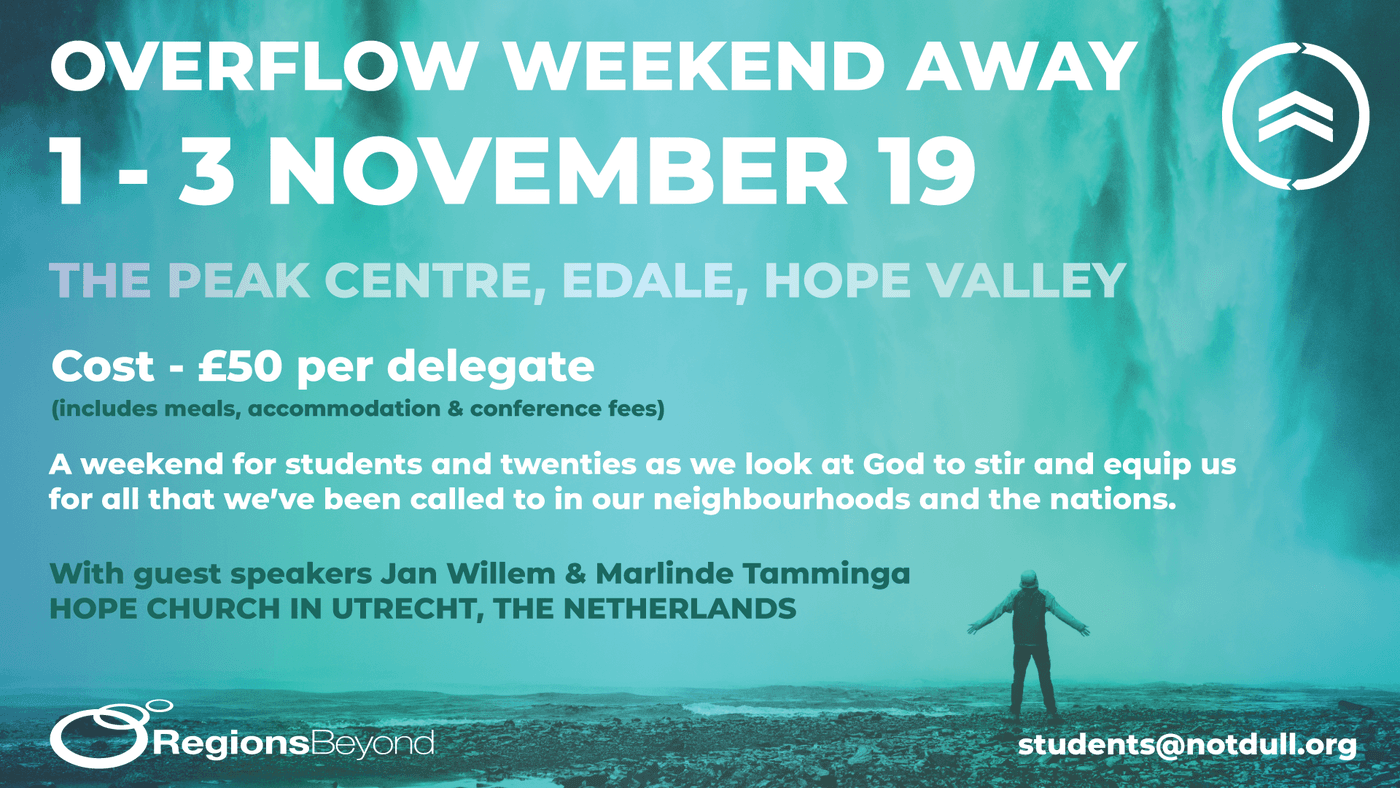 Got questions?
If you have further questions concerning our Student experience or visiting Jubilee Church Hull, simply click the button below and get in touch with us!